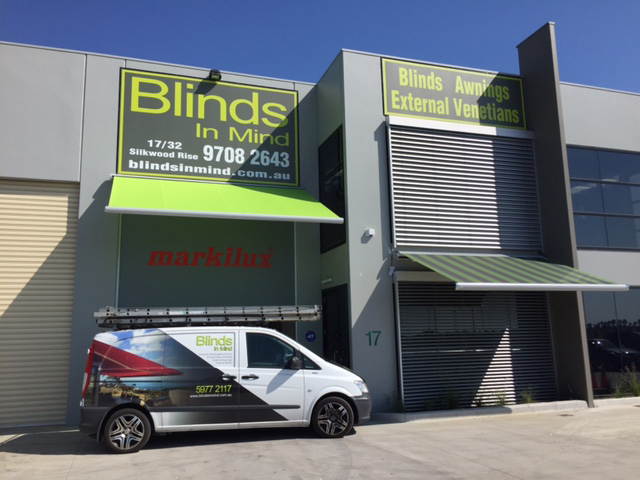 The Blinds in Mind team of installers have over 25 years of experience in the window furnishings, blinds and awnings industry as well as in the building industry and with this possess the necessary skills and qualifications required to correctly and most efficiently complete some of the most difficult of installations.
We are often referred to by other businesses within the industry for advice and assistance for those tricky shading situations. Our clients include architects, designers, commercial builders and residential home owners. Our portfolio of jobs include internal blinds for commercial buildings and residential homes as well as large scale external roofing conservatory awning applications on commercial buildings in Melbourne, and external awnings for businesses, restaurants, cafés and homes. We service all suburbs of Melbourne & surrounding areas, including the Mornington Peninsula and regional Victoria.
Our friendly and experienced sales team are equipped with the knowledge of modern building materials to better advise on the most appropriate shading solution that would best suit your particular situation. Our sales team also come with years of sales and installation experience and so are better equipped with the knowledge required to achieve your desired result.
We have managed the installation of internal and external blinds to many interstate and overseas commercial buildings including:
Phone: 03 9708 2643
E-mail: info@blindsinmind.com.au
Show room: 17/32 Silkwood Rise Carrum Downs VIC 3201
Show room hours: Please call to make an appointment to visit our showroom
Postal address:
Blinds in Mind Pty Ltd, PO Box 46, Mornington VIC 3931